Xsymbolicate lets you easily symbolicate crash reports obtained from devices running macOS, iOS, and tvOS. Distributing Mac software outside the Mac App Store? Just open any crash reports you receive from your users with Xsymbolicate to quickly pinpoint the source of the crash -- no need to open Terminal.
Easy to Use
When you first open a crash report, Xsymbolicate will automatically try to find symbols for the binary in your Xcode Archives. If you already have a dSYM file handy, just drag-and-drop it to begin symbolication.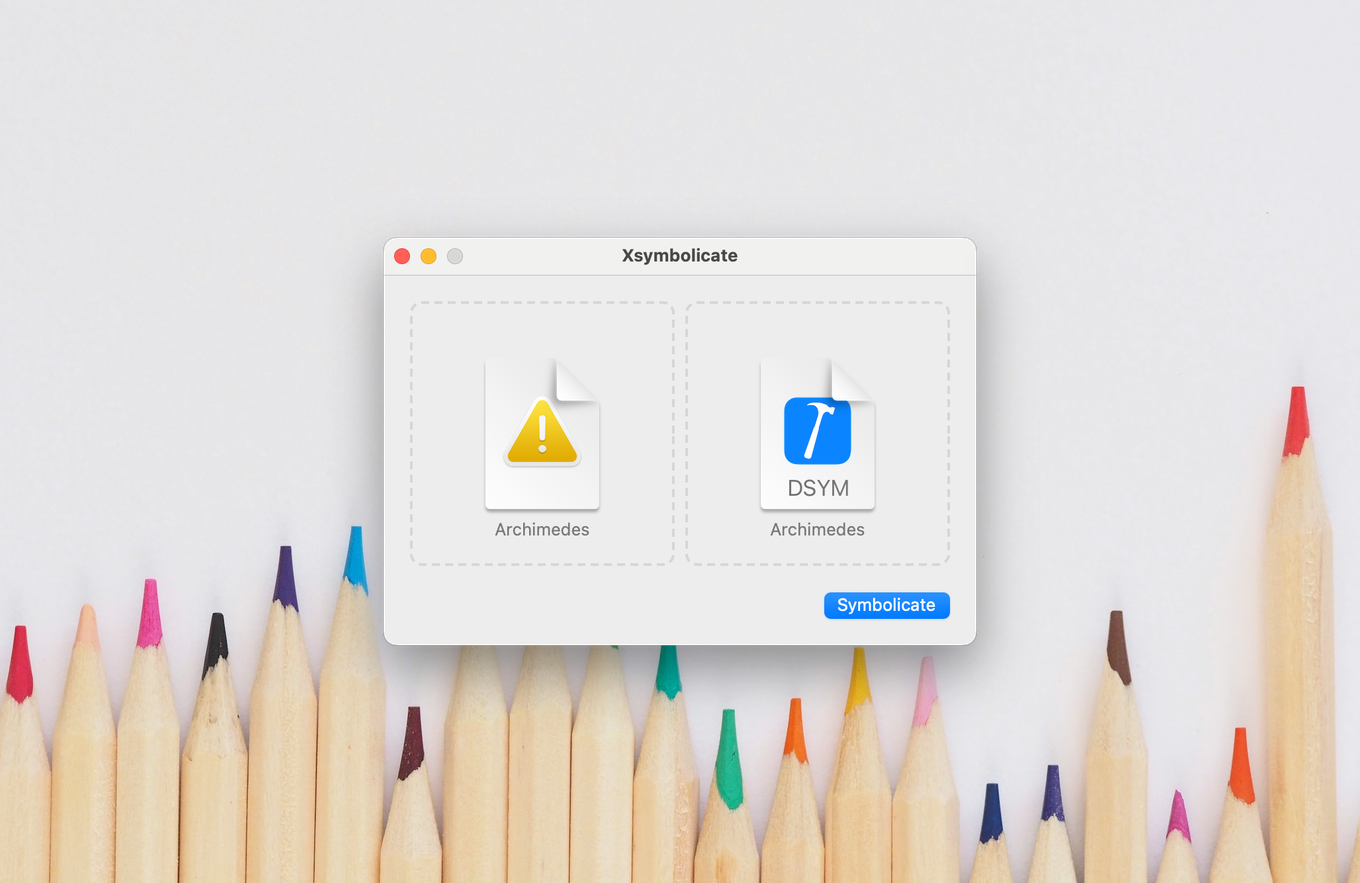 Visual
Once symbolication completes, Xsymbolicate will show you your crash report with inline source information at the point of the crash. Different parts of the report will even be highlighted, making it easy to focus on just the information you need.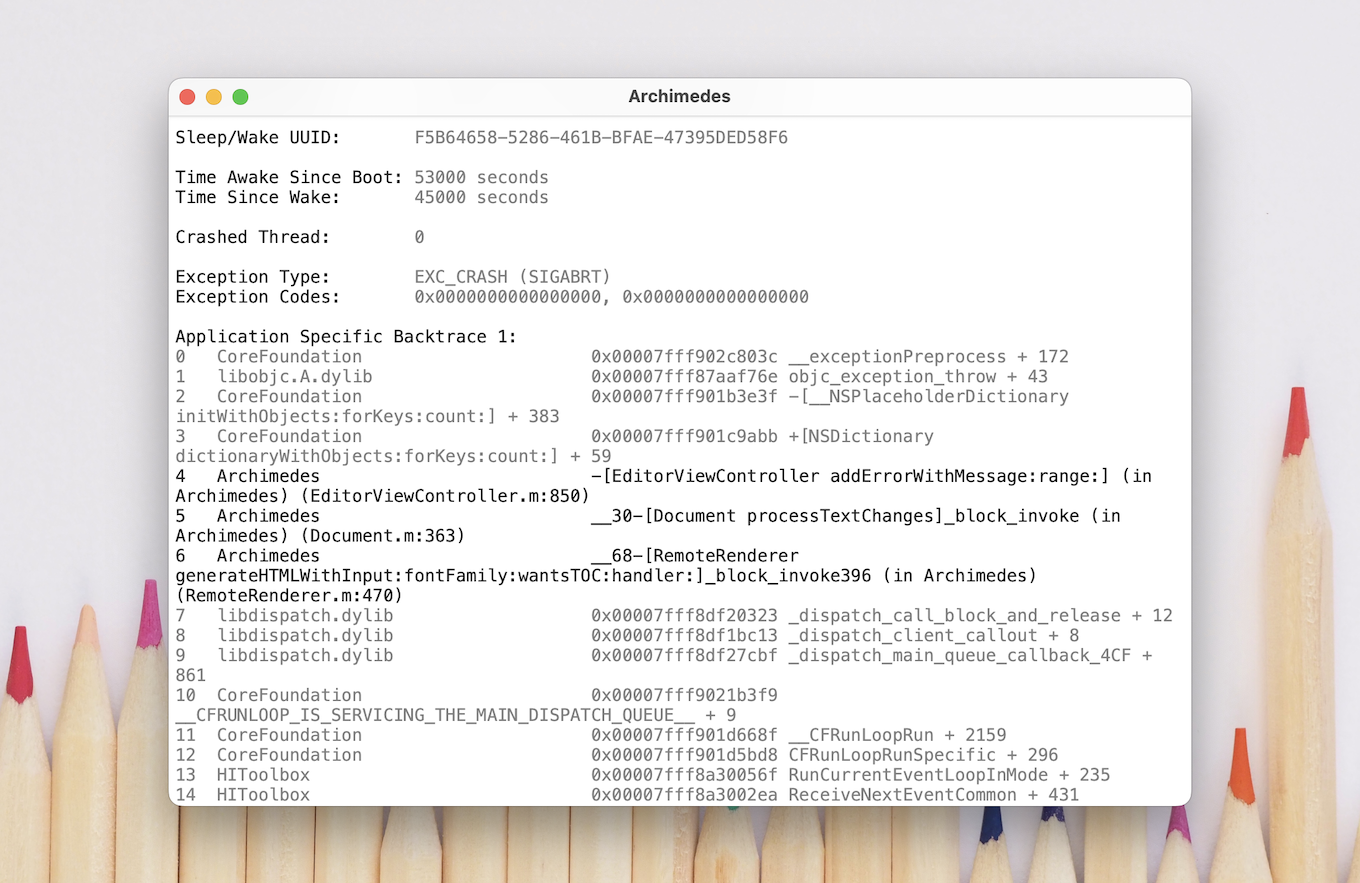 Pricing
We hate subscriptions as much as you do, so our business model is simple: Xsymbolicate is a one-time purchase that costs as much as a cup of coffee in San Francisco. 🌁
We just want to remain self-employed and maintain the development of the app. Thanks for your support. ❤️
Reviews
★★★★★
Need to read and understand symbolicated crash reports easily? This is the tool that helped me make sense of them.
Xsymbolicate is compatible with macOS 14 "Sonoma" on Intel and Apple Silicon Macs.
The minimum system requirement is macOS 11 "Big Sur".