How It Works
Say you're trying to take pixel-perfect screenshots for use in a website or presentation. It can be hard getting your windows to be just the right size.
With WindowSizer for Mac, you can resize a window to any size just by entering a width and a height. You can even center the window right in the middle of the screen.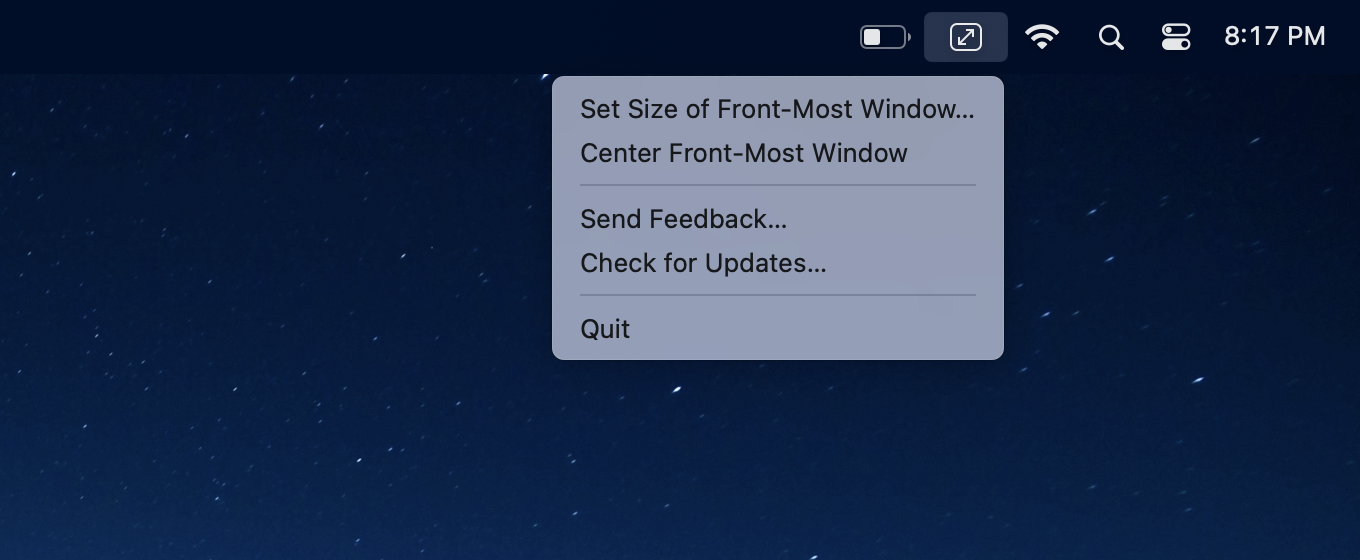 Pricing
We hate subscriptions as much as you do, so our business model is simple: WindowSizer is a one-time purchase that costs as much as a cup of coffee in San Francisco. 🌁
We just want to remain self-employed and maintain the development of the app. Thanks for your support. ❤️
WindowSizer is compatible with macOS 14 "Sonoma" on Intel and Apple Silicon Macs.
The minimum system requirement is macOS 10.15 "Catalina".