Parcelbox
Parcelbox is a native Windows app that allows you to track unlimited packages right from the desktop.
You can easily sort, search, and archive your deliveries for easier tracking. Additionally, Parcelbox displays detailed tracking information, a map of the route, estimated delivery times, and more.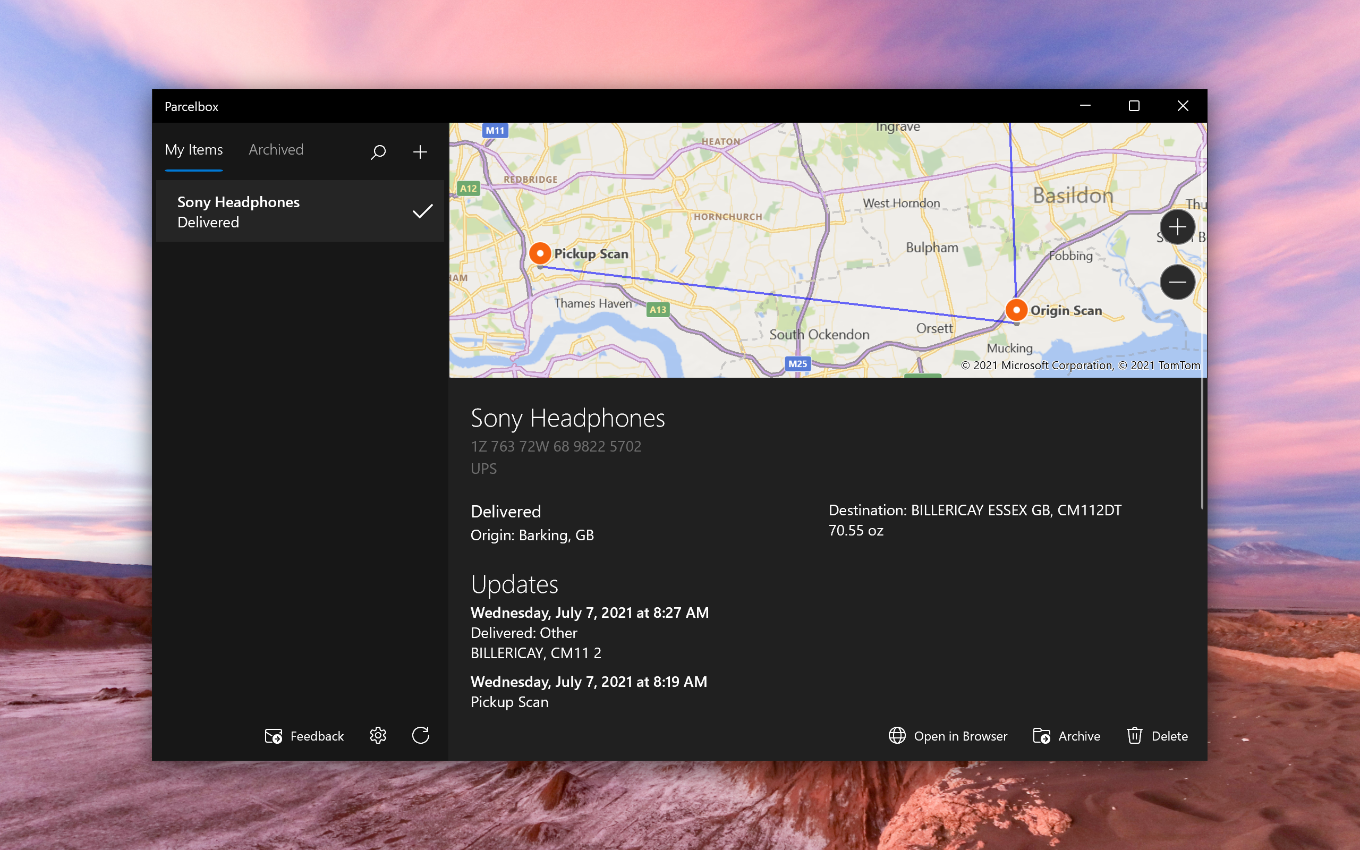 Deep integration with Windows is also featured in Parcelbox. Automatic Clipboard detection detects tracking numbers that were copied from other apps and offers to add them to your tracked list. Parcelbox also adds package delivery dates to the Calendar app so you can plan your schedule around deliveries. Furthermore, Parcelbox's Live Tile allows you to view the latest tracking information right from the Start menu.
Reviews
★★★★★
Simple app, but so useful to have on the PC, since I was looking for something that compares to the many smart phone tracking apps that exist. - Kemp