CodeDrop is a simple Mac app for creating Gists on GitHub right from your menu bar.
Just drag and drop a file or snippet of text onto the CodeDrop icon in the menu bar to get started. With CodeDrop, you can upload both public and private Gists.
Once an upload completes, you'll get a notification. A link to the Gist will also be placed on your clipboard, so sharing it with others is just a paste away.
You can easily view and manage past uploads.
CodeDrop is a one-time purchase that costs as much as a cup of coffee in San Francisco; no subscriptions.
CodeDrop is a native app designed just for the Mac.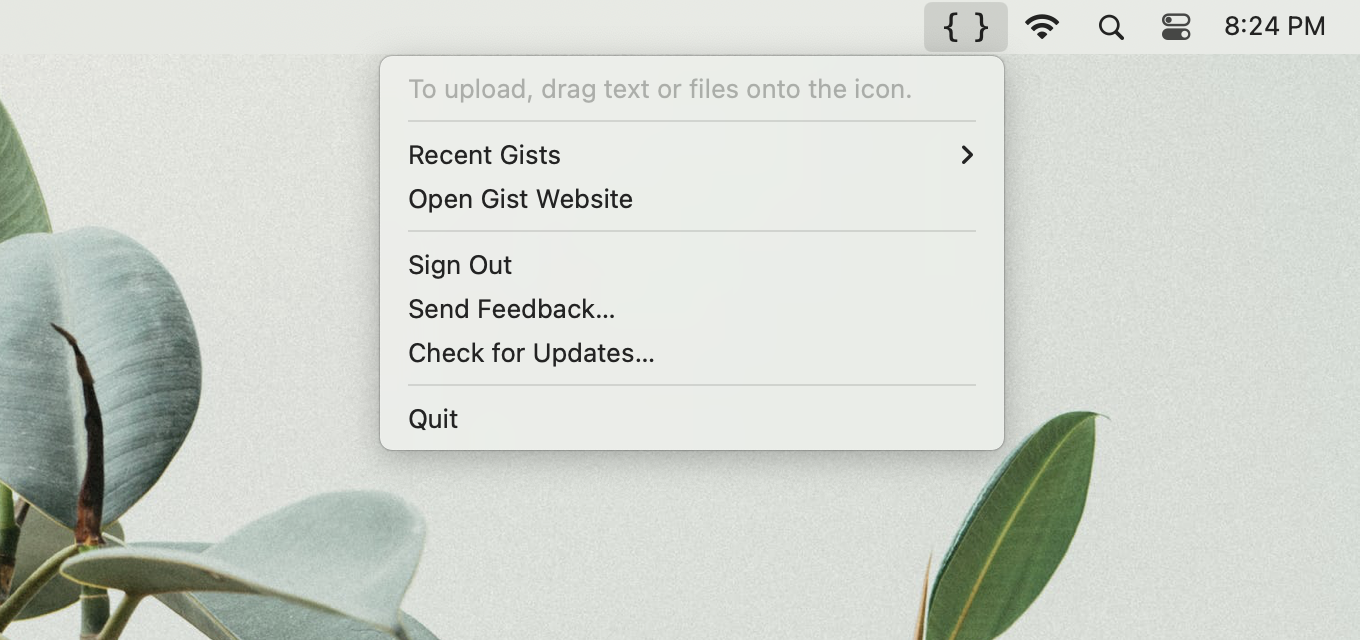 CodeDrop is compatible with macOS 14 "Sonoma" on Intel and Apple Silicon Macs.
The minimum system requirement is macOS 10.15 "Catalina".